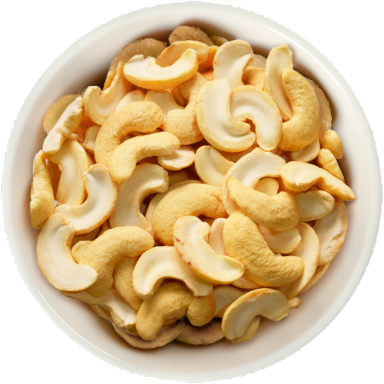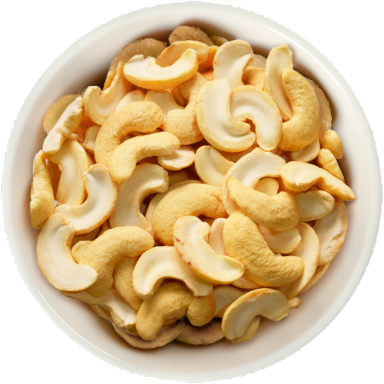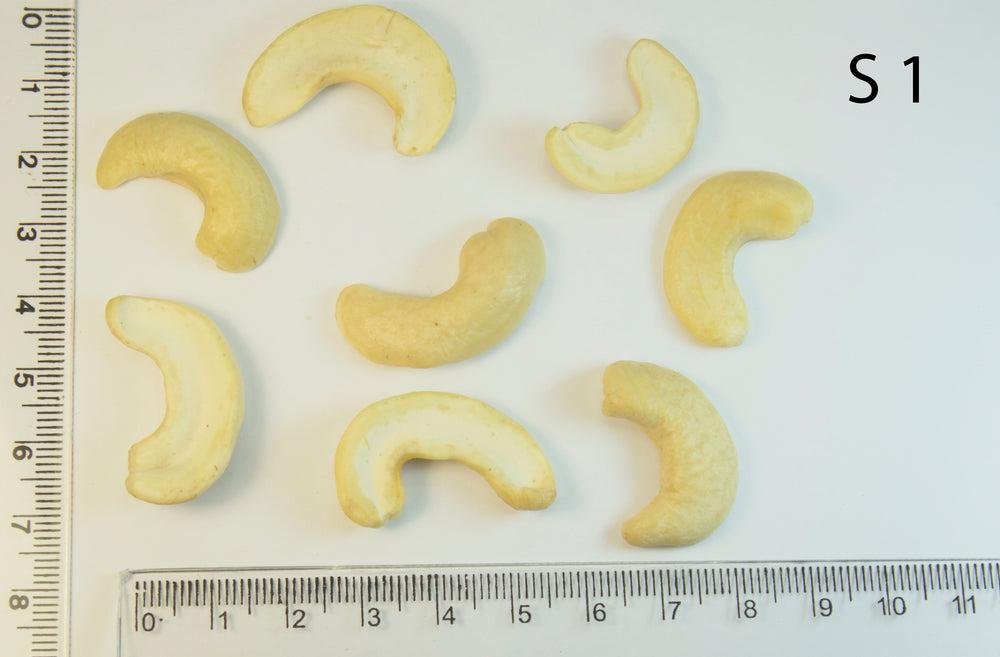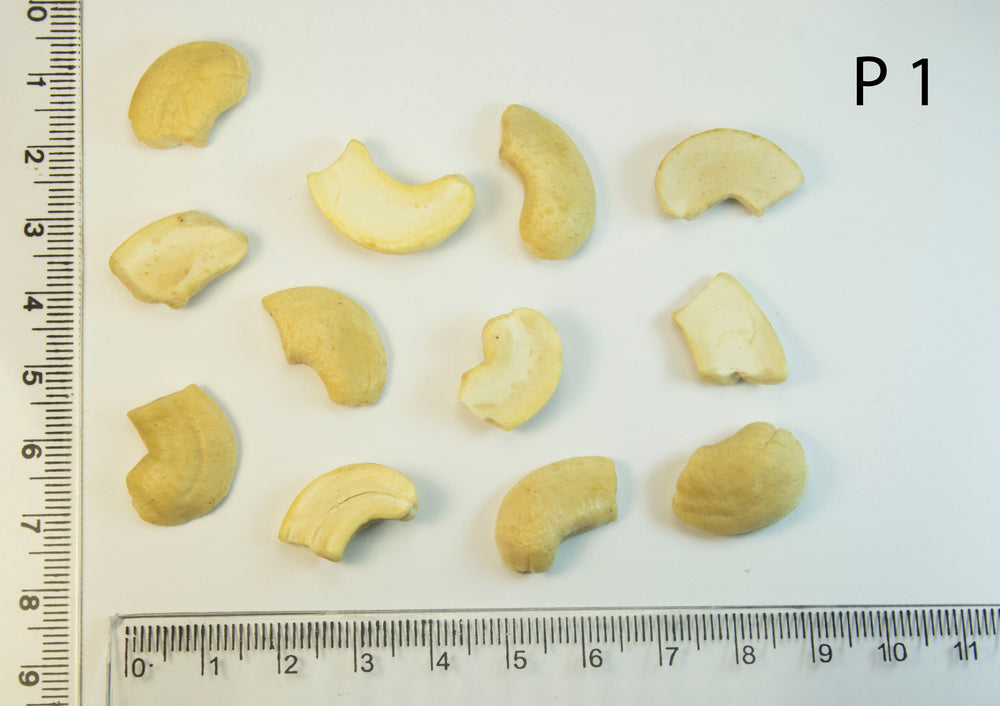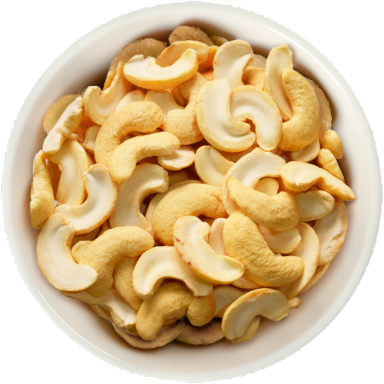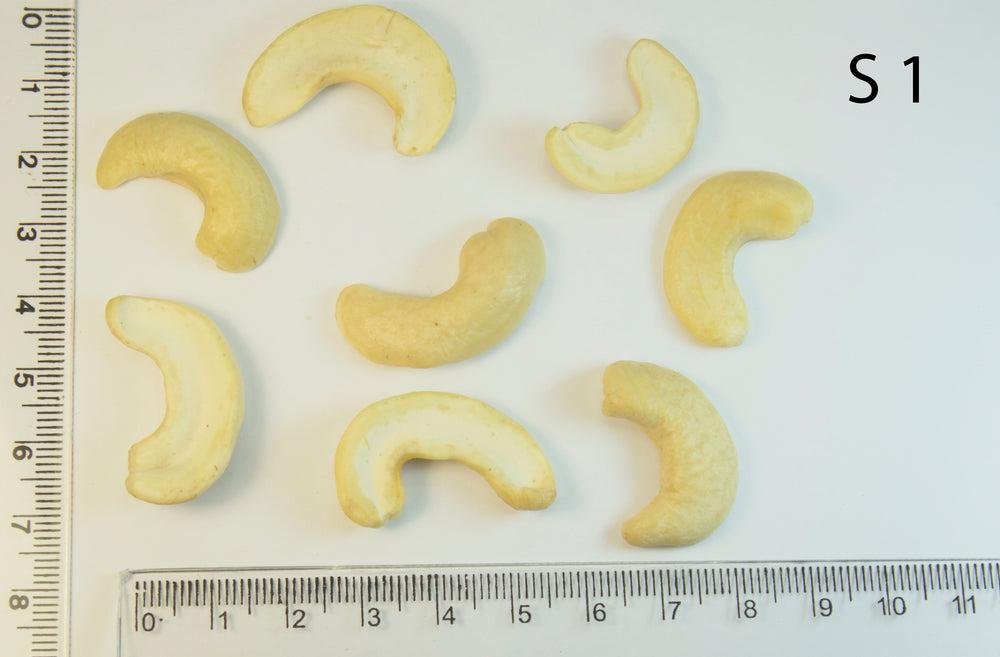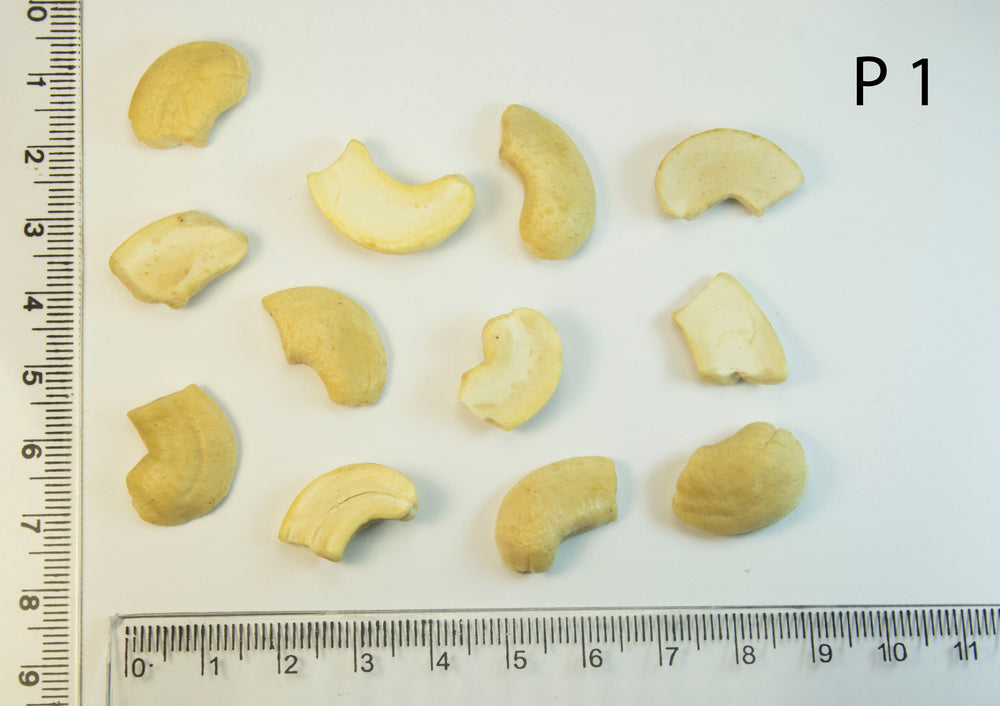 Price per unit:
$28.45

$5.69/lbs
Total:

$28.45
Out of stock
Raw cashews are a satisfying and nutritious snack. These nuts are high in protein, fiber and healthy fats. We love adding these tasty raw cashews to rice dishes and curries for an extra bite of protein and flavor. They are unsalted, huge and delicious for snacking or cooking.
4 Surprising Health Benefits Of Raw Cashews
1) Heart Health: The fat content found in cashews is predominantly heart-healthy monounsaturated fats. This type of "good" fat can reduce LDL cholesterol levels when it is used to replace saturated fat in the diet.
2) Antioxidant Defense: Cashews are also chock-full of powerful antioxidants, which could play an important role in their heart-protective benefits. They are an especially rich source of the fat-soluble antioxidant Vitamin E, which can protect your body against toxins.
3) Aids Weight Loss: Making nuts a regular part of your diet can also fend off weight gain. Studies suggest that frequent nut consumption is associated with a reduced risk for weight gain. Swap out processed snacks for a handful of nuts the next time hunger strikes.
4) Good Source of Minerals: Cashews are a plentiful source of minerals like iron, magnesium and phosphorus. They also contain small amounts of zinc, potassium and selenium. A serving of cashews can help you get more essential minerals in your diet.
How To Enjoy Raw Cashews
Our raw cashews are ready to supercharge your day as a standalone snack! Cashews have a mild nutty taste that is delicious all on its own, or atop salads and Asian-inspired rice dishes and curries. Blend cashews with a zip of pressed oil to create a homemade raw cashew butter.
Packing

Our nuts are offered in various
color classifications and standards and are available
in case of 5, 10, 25 and 50 lb.
Shipping

Delivery will be made by UPS throughout the United States.
More info

Nutsco an American company and has been operating in the country since 2004.

We are one of the partners of Usibras, a Brazilian group of over 40 years that is among the largest cashew processing industries in the world, with plants in Brazil, the United States and Ghana. That's why we were born big and we are known for sustainability, food safety and control of quality in all phases of our activities.
View full details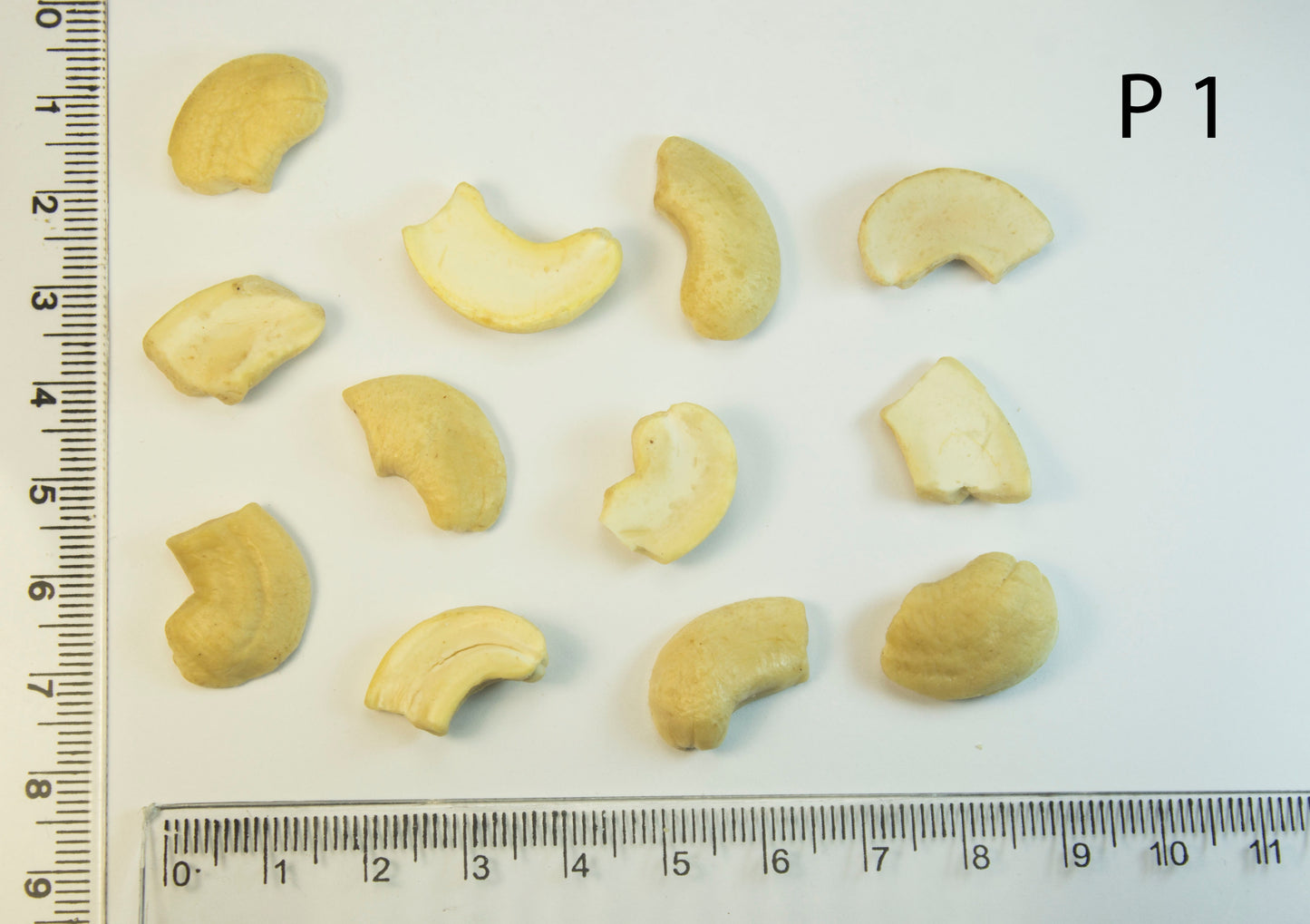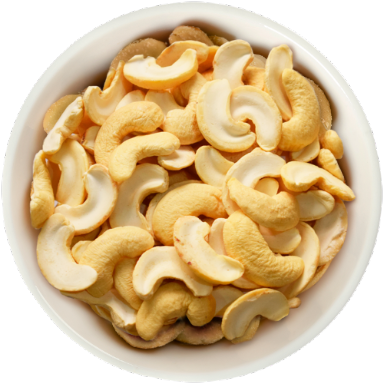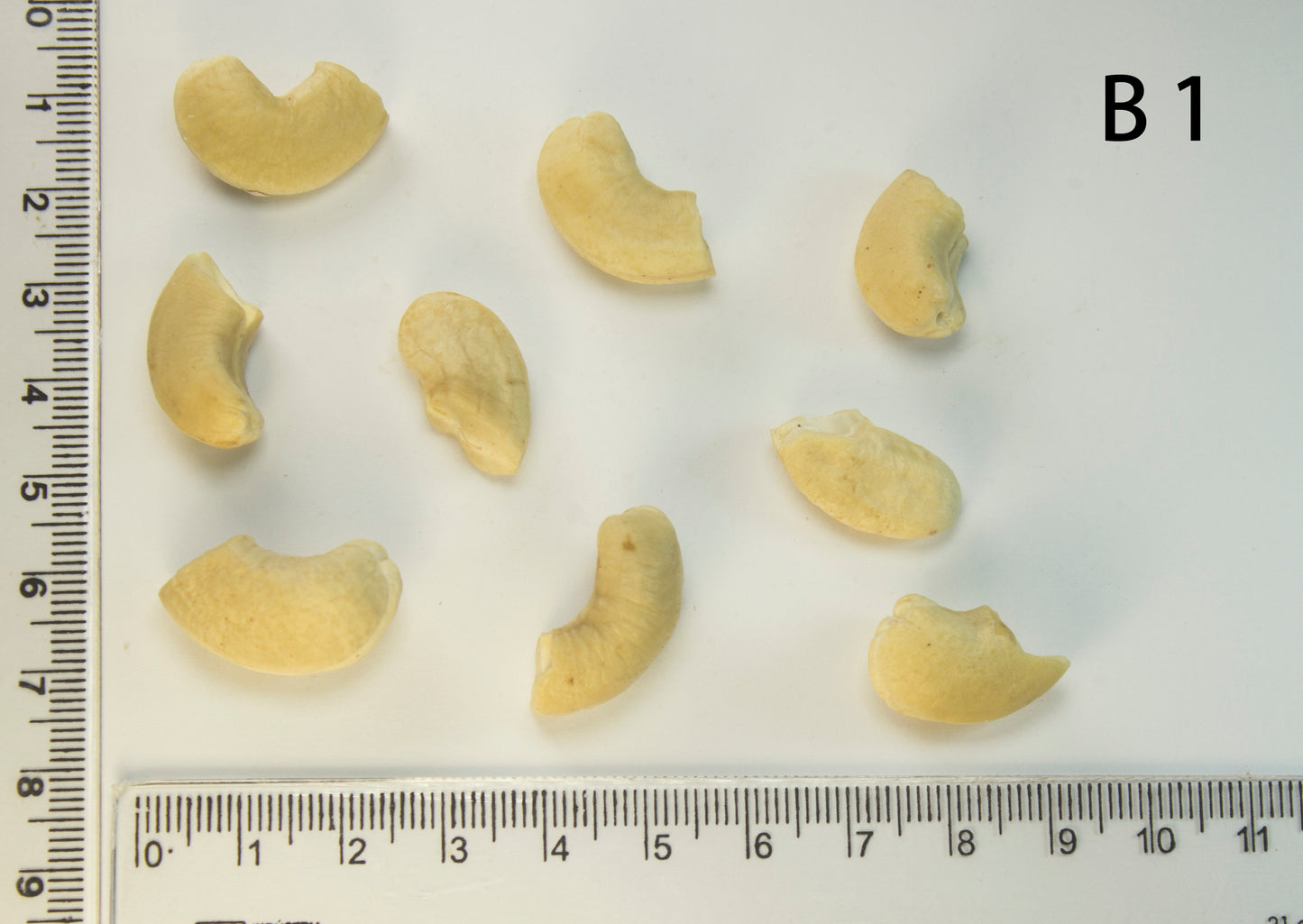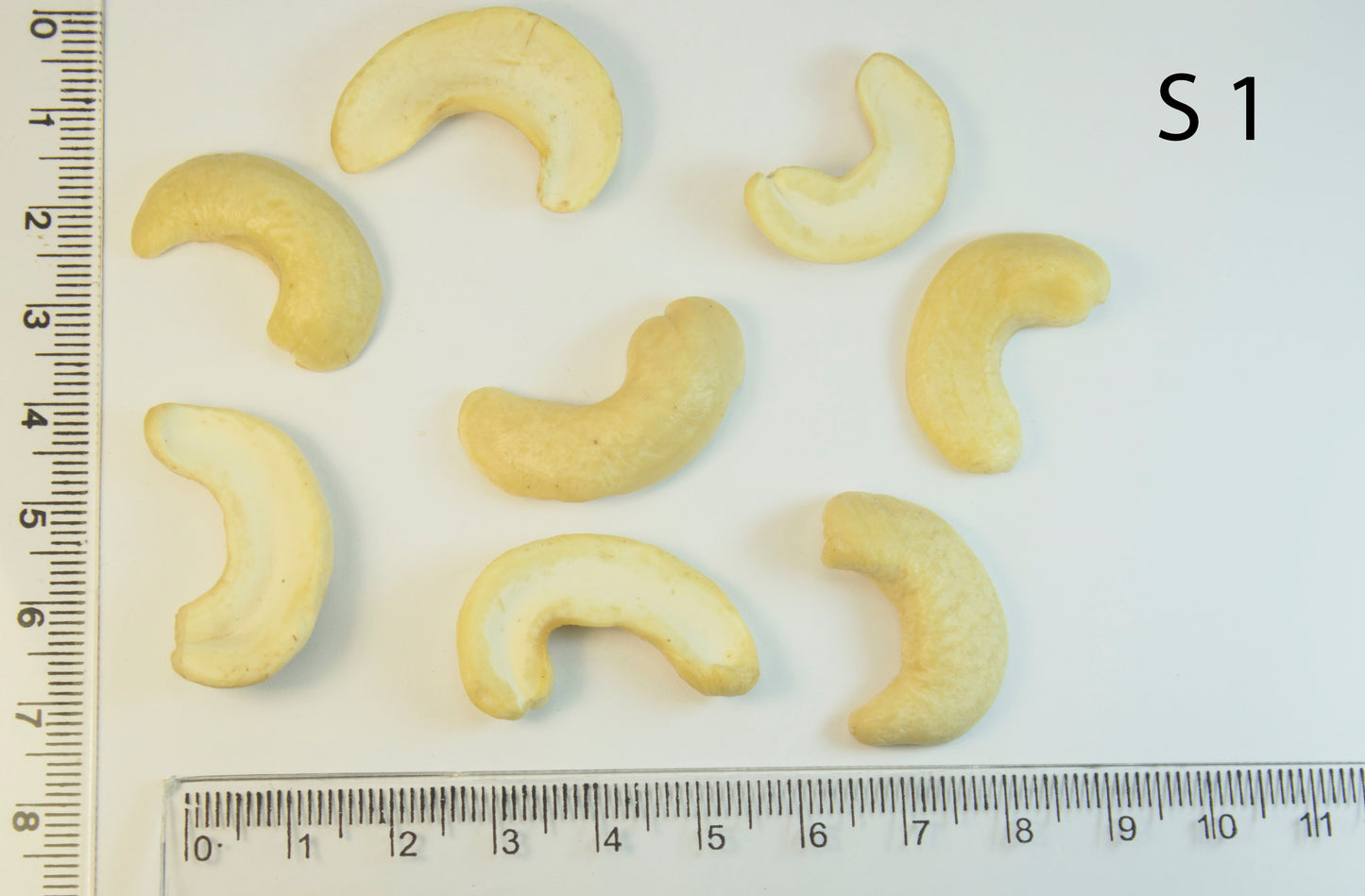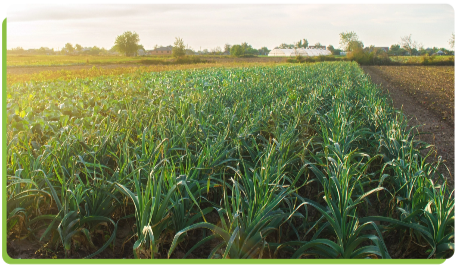 Social and environmental responsibility
Sustainability is at the heart of NUTSCO' s actions, with
the purpose of transforming lives through responsible agriculture. That's why we work with local cooperatives and farmers, directly impacting the lives of families of approximately 12,000 people, generating income and opportunities in the region.
In addition, all the company's units use technology for
waste reduction, energy efficiency and waste and water management.
We are Nutsco
Nutsco was created to offer the best in Brazilian and African cashew nuts to the American market.
We are a company with 100% American DNA that is dedicated to a fair production chain, executing sustainable agricultural practices and prioritizing food safety. We make high quality products by collecting from the fields, produced through our state-of-the-art process to end where they are consumed.
The company is part of a group with more than 4 decades of experience, and which is among the largest cashew nut processing industries in the world, headquartered in Brazil, with 3 manufacturers in Brazil, DC and warehouse in USA and a manufacturer in Ghana.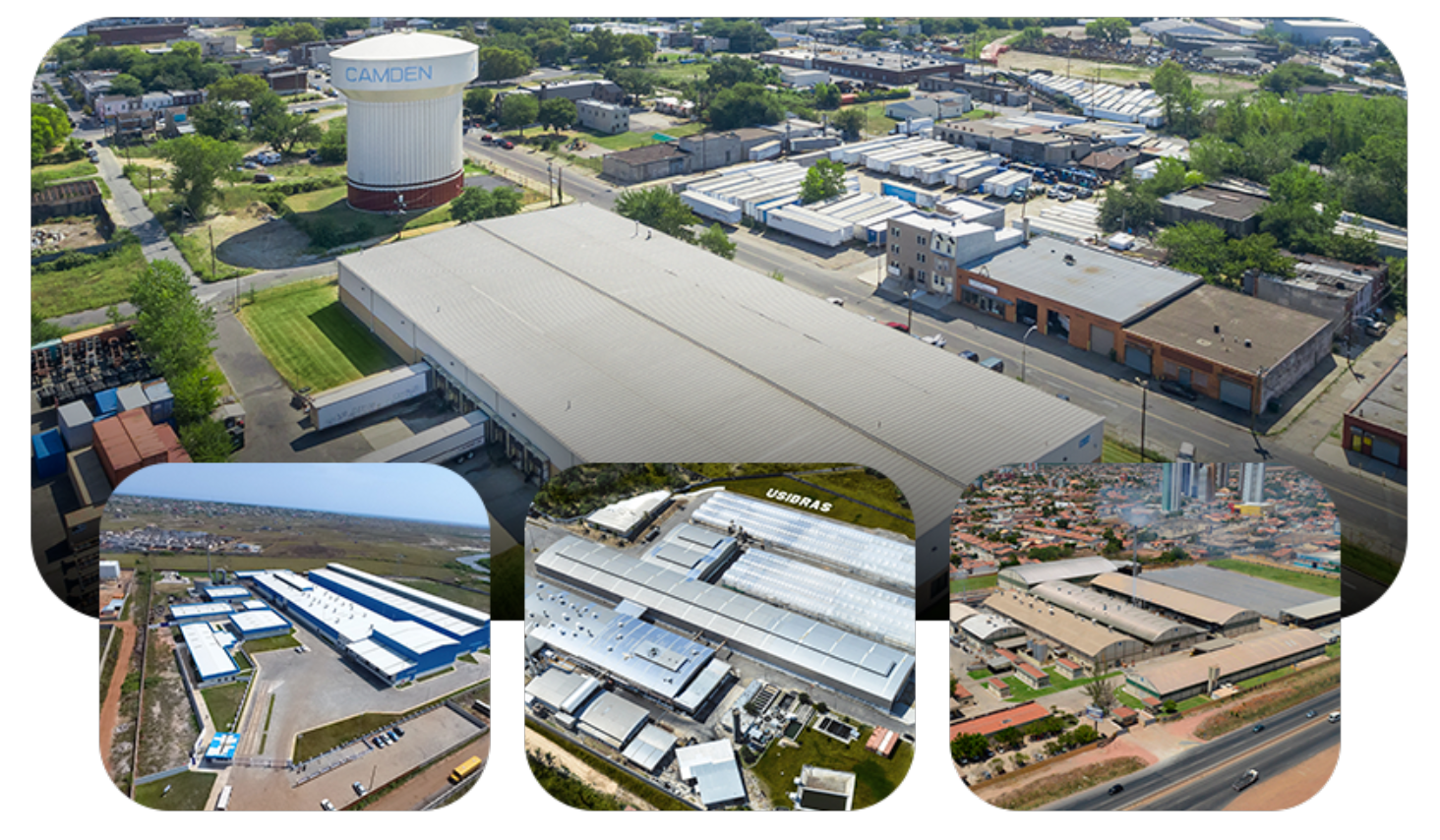 You may also like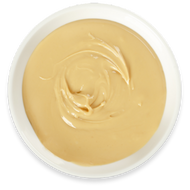 Butter
Buy:

From $5.60/pound
Broken
Choose between:

From $8.99/pound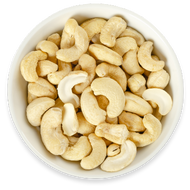 Whole Cashews
Choose between:

From $12.99/pound